MELBOURNE'S FIRST POP MART ROBOSHOP OFFICIALLY OPENED
On 22 Feb, POP MART Australia officially opened its first Roboshop in Melbourne. Situated at the iconic Melbourne Central, the Roboshop immediately became a hot spot in town, due to the trendy design and the adorable Dimoo statue on site which formed quite a perfect photography site.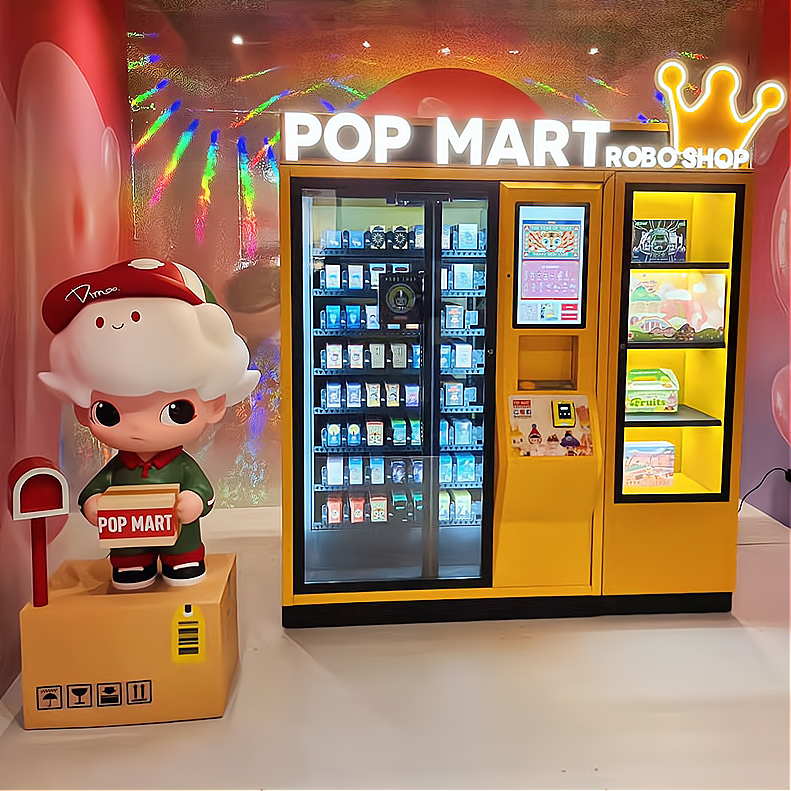 Location: LG29, Melbourne Central, Cnr LaTrobe and Swanston Streets, Melbourne, VIC
In December last year, POP MART Australia opened its first pop-up store at Highpoint Shopping Centre. The Roboshop at Melbourne Central is its further expansion move in Melbourne. "We love Melbourne, and we really value the local consumers and culture. Hence, we will keep engaging with Melbournians through diversified methods from time to time for more fun." said Samson Su, Marketing Manager of POP MART Australia.
On 1 March, the "Snap Melbourne's Two POP MART Statues" campaign kicked off. Up until 31 March, consumers can win a gift by snapping the Molly statue at Highpoint Store and the Dimoo statue at Melbourne Central Roboshop and posting the photos on social media. After they show the social feed to Highpoint store staff, they can claim a gift while stocks last.
Samson further added, "By organising this activity, we aim to let our customers enjoy the fun while visiting the two spots. Meanwhile, we hope to familiarise them with our physical channels. Each channel has its unique shopping experience." In coming months, POP MART will keep bringing more surprises to Australia. Stay tuned for updates!